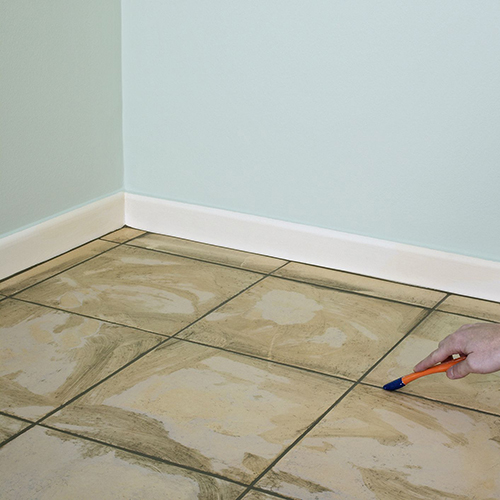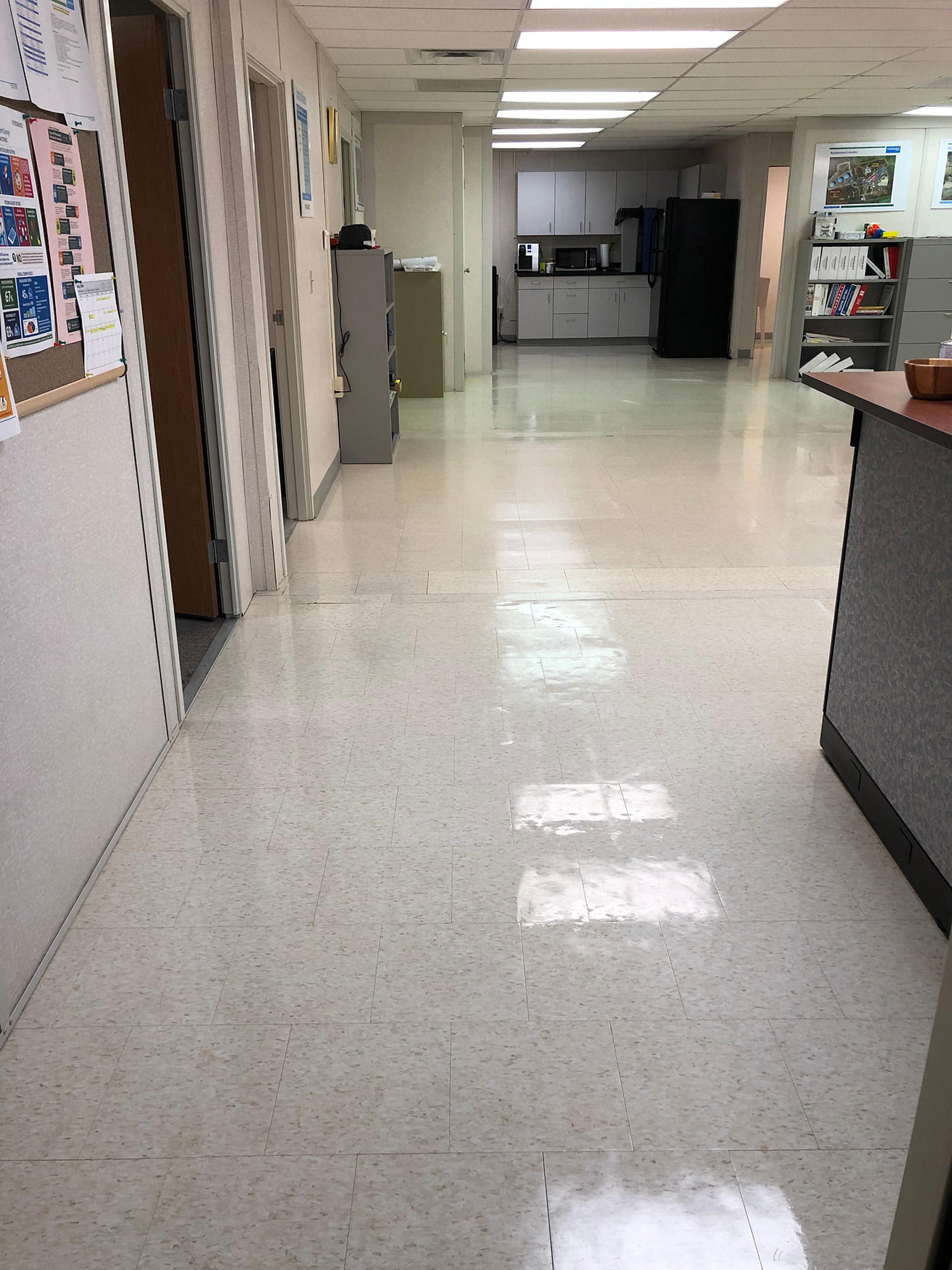 Vinyl and vinyl composition tile (VCT) flooring is highly durable and a popular choice for homes and businesses because of its durability and ease of maintenance.
Unfortunately, vinyl flooring in high-traffic areas becomes dirty, scuffed, and scratched with extreme use. You can sweep, vacuum, and mop until the cows come home, only to finish with the same result: a dull, lifeless vinyl floor that has lost its aesthetic appeal.
We use environmentally-safe products, professional methods guided by and exceeding industry standards, and top-of-the-line equipment to get the job done right and get you back to your life as quickly as possible.
For your hardwood floors, we can restore their shine with buffing!  This simple, no-mess process can be performed on the entire floor or concentrated on specific areas and it's a time and money-saving alternative to sanding and refinishing.
And say "So long!" to grime with our professional concrete floor scrubbing for your garage, workshop, or industrial business.
Call Feldpausch Cleaning Services today at 517-582-1083 for a free quote on your hard floor cleaning needs.