Dewitt Michigan Upholstery Cleaning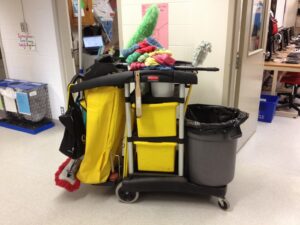 Are you looking for Dewitt Michigan Upholstery Cleaning?
We are your local expert for Dewitt Michigan Upholstery Cleaning!
We go above and beyond! Our experienced professionals will not only make your carpet, rugs or upholstery look like new, they will disinfect them using a hospital grade sanitizer/disinfectant that heats between 180-220 degrees to kill bacteria or viruses that may be lingering. Call us today to learn more and request a free quote.
Check out this illustrative video to see the technology we use in disinfecting surfaces in your home, office, or building
Feldpausch Cleaning Services has a large staff offers:
Residential and commercial carpet cleaning
Area rug cleaning
Fabric and leather furniture cleaning
Tile and grout cleaning
Tile floor refinishing
Hardwood floor buffing
Janitorial services
For the "Feldpausch Cleaning Experience" in your home or business, call us today at 517-300-3807.
Dewitt Michigan Upholstery Cleaning